We support. We engage.
Here are the charities that we support and raise money for each year.
Our team are actively involved in fundraising and volunteering with our chosen charities;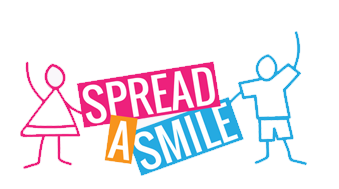 We have been supporting Spread a Smile as our lead charity for over 6 years during this time we have raised money, supported events and hosted activities to support the phenomenal work the team do.
Spread a Smile brings joy and laughter to seriously ill and hospitalized children and their families during long hospital stays. Every year they spread smiles to thousands of children and teenagers and their families through hospital visits, outings, events and art initiatives. Their impact is far greater that a smile as they strive to make a real and positive difference to young lives at the most challenging of times.
In December 2021, we hosted a 'Christmas Football Clash' where we raised over £10,000. Each year we host a variety of fundraising events including dress down days, Christmas giving, bake offs and much more.

Food for All (Watford branch) is our local food bank and community kitchen located within 2 miles of our new office facility. When we moved into the local area, we made a commitment to give back to our local community and we found this amazing organization.
Food for All have branched all over the UK and take fresh product that would otherwise be wasted and turn it into free nutrious hot meals for the local community. The Watford branch also take the surplus food and runs a food bank twice per week for those in food poverty in the local area.
In December 2021 the team supported Food for All's shoebox appeal. We collected donations to create 52 boxed filled with sweets, gifts, toys, and books for children in the local community in food poverty.
Our team also supports the charity by volunteering on food deliveries to those who may not be able to attend the food bank and working in the soup kitchen, boxing meals and handing them out.
"As a business, we have a commitment to corporate social responsibility and ensuring our operations positively impact our clients"
Emily Gestetner
CFO Enra Group