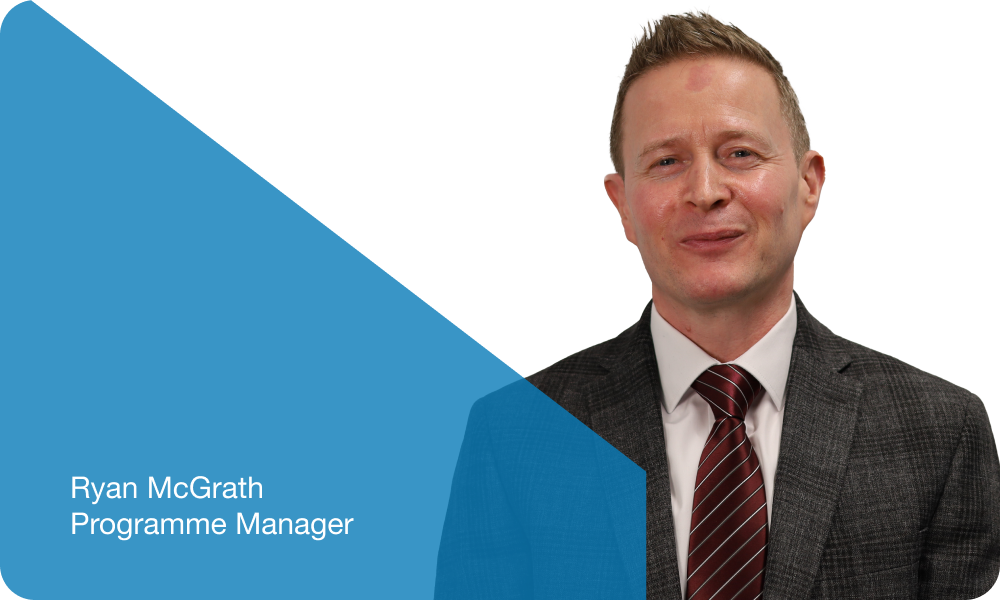 Press Releases | West One Loans

Enra Specialist Finance has appointed Ryan McGrath as its new programme manager to deliver change programmes with Enra's strategic change roadmap.

Prior to joining Enra, Ryan was chief executive of The Loans Engine, a leading master finance broker that offers various specialist finance solutions to clients introduced by mortgage intermediaries. He brings more than 30 year's financial services experience, 23 of which have been in the specialist finance sector where he has held various senior management roles.

Enra, which is the parent company to specialist lender West One Loans, and brokers Vantage Finance and Enterprise Finance, has ambitious growth plans. Ryan's appointment supports this g

rowth strategy and the firm's commitment to deliver the best solutions for clients and Enra's funding partners in the most efficient and effective way.

Ryan McGrath, programme manager at Enra Specialist Finance, commented:"I'm very excited to join a company like Enra because it's a hugely successful business providing access to a broad and growing range of specialist finance solutions, both as a lender and distributor. Not only that, but it has a great reputation for supporting its customers and staff alike.

"Enra, presents a great opportunity for me to build on my many years of experience in the sector, but now as a lender. I'm really looking forward to working alongside all my Enra colleagues and seeing what we can achieve together."

Stephen Hogg, COO at Enra Specialist Finance, said: "I am delighted to welcome Ryan to Enra and I look forward to working with him as we extend West One's lending proposition to homeowners, investors and property professionals.

"At West One we have ambitious plans over the next few years to expand our product offering to further support our customers through the property investment lifecycle. Ryan's many years in the specialist industry make him ideally placed to help us deliver our programme of intended change."