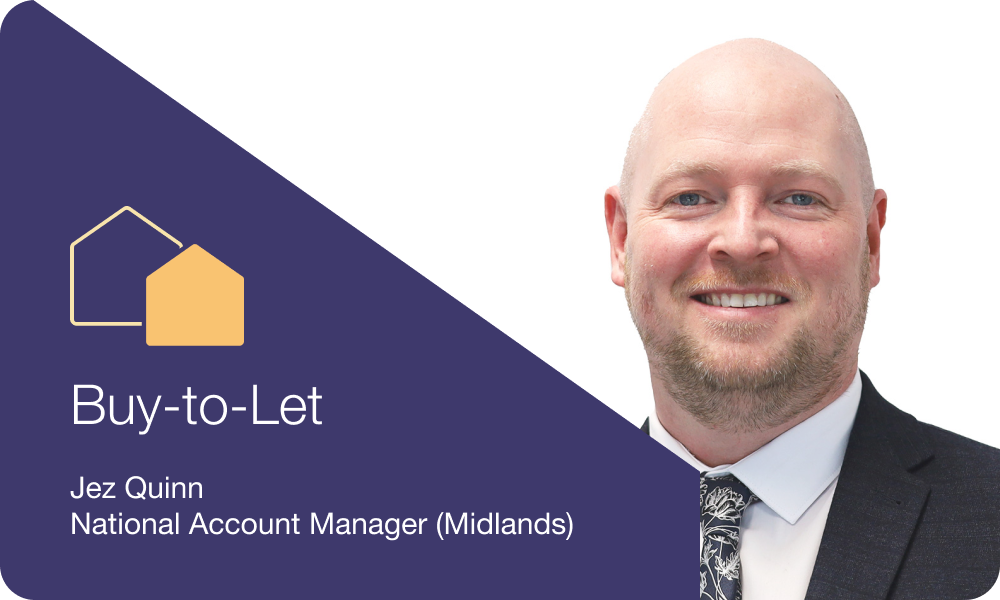 Press Releases | West One Loans

Specialist lender, West One Loans has appointed Jez Quinn as National Account Manager to grow and develop relationships with a diverse range of brokers.

With fifteen years in the industry including roles at Masthaven Bank, Secure Trust Bank and the West Brom Building Society, Quinn brings a wealth of experience to the role.

West One's buy-to-let division has significantly expanded distribution over the last year, and the appointment of Quinn will help continue this growth.

Commenting on his appointment, Quinn said: "I couldn't be any more impressed with what I've seen so far at West One.

"There is a genuine desire to say yes to deals that make sense and determination to be the best and deliver for brokers and their clients.

"I am looking forward to working with brokers to deliver exceptional service and bring our manual underwriting and ability to handle complex cases to more clients."

Andrew Ferguson, Managing Director of the Buy-to-Let division at West One Loans added: "Jez will work closely with brokers to provide our pragmatic, flexible and expert service.

"The appointment is a key part of our strategy to become the 'go-to option' for brokers in the buy-to-let arena.

"He'll work with brokers, reviewing each case on its merits and ensuring we support clients with the smooth and secure purchase or remortgage they require.

"We have set ourselves ambitious targets for this year and we're confident that our investment in people will support these growth plans."

The appointment of Quinn follows recent appointments in the underwriting and completion case management teams to meet increasing demand for buy-to-let properties.

West One's buy-to-let division specialises in complex transactions such as large portfolios, large block exposures, HMO/MUFBs, holiday lets and will consider ex-pat applicants. Loans are all manually underwritten and are available for houses, leasehold flats, maisonettes, and new build properties.

For more information on West One's buy-to-let offering, visit: https://www.westoneloans.co.uk/buy-to-let-mortgages

or contact the West One BTL team.